EASTER AT MAKEDONIA PALACE 2023
Makedonia Palace promises a bright Easter at Salonica Restaurant, with Greek traditional gastronomic delicacies, all with the signature of Chef Sotiris Evaggelou. Easter gastronomic getaways will make you revive the Greek traditions with creative culinary options, together with a festive dj set. On Holy Friday, April 14th , Lenten dishes of the day. On Holy […]
Makedonia Palace promises a bright Easter at Salonica Restaurant, with Greek traditional gastronomic delicacies, all with the signature of Chef Sotiris Evaggelou. Easter gastronomic getaways will make you revive the Greek traditions with creative culinary options, together with a festive dj set.
On Holy Friday, April 14th , Lenten dishes of the day.
On Holy Saturday, April 15th , the Dinner menu after midnight, combines popular Greek specialties with classic International dishes such as traditional Easter soup "mayiritsa" with egg-lemon sauce, Greek traditional "tsigerosarmadakia", lamb fillet and more.
Arrival time: 00:15
Price per person:75€
On Easter Sunday, April 26th, the main attraction is the traditional 'souvla' accompanied with traditional Greek Ouzo, roasting lambs in the gardens, part of the festive buffet menu offering authentic festive flavors for all tastes, together with a festive dj set.
Arrival time: 13:00
Price per person: 85€
For more information you can contact with 2310 897156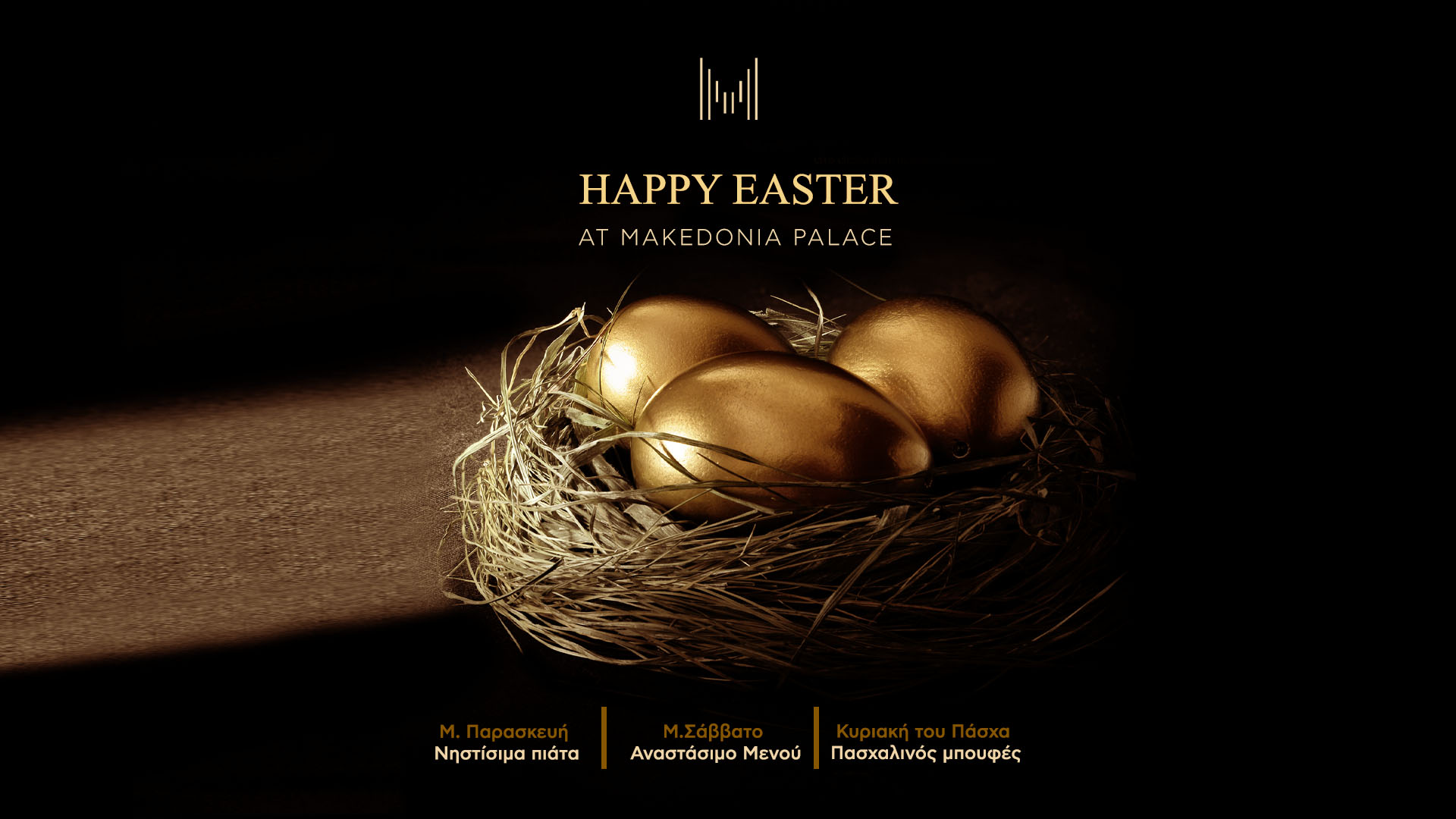 THANKSGIVING DAY
Thanksgiving Day at Salonica Restaurant. Let's all be thankful! Reservations 2310 897176 Salonica Restaurant 24 November 2022 Menu Corn soup with s...
Xinomavro Day
A Unique dinner at Salonica Restaurant organized in collaboration with Domaine Kir – Yianni. We celebrate the International Xinomavro Day, the most...