Golden Chef's Cap in Thessaloniki, for Makedonia Palace Hotel's Salonica Restaurant
The first hotel restaurant in Thessaloniki awarded with a Golden Chef's Cap!
On Monday 17th of February, the finest restaurants of Greece conferred the Golden Chef's Cap by Athinorama. A glamorous ceremony including 70 awards for 28 restaurants from Greece titled with the Golden Chef's Cap!
The restaurant progress in important tourist destinations such as Thessaloniki, got comfirmed with the new entrance of Salonica Restaurant of Makedonia Palace Hotel, making it the 1st hotel restaurant in Thessaloniki awarded with a Golden Chef's Cap!
Behind the scenes of the elegant Salonica Restaurant, the multi-award-winning Chef Sotiris Evangelou creates a Greek cousin of his personal taste! Since it's beginning, Salonica Restaurant is a landmark in the city's gastronomic scene, suggests flavours and a cousine where hand picked raw materials from all over Greece and specially Macedonia can be found in it's roots. The restaurant's salon with it's open kitchen offers a panoramic view of Thermaikos and mountain Olympus, as for summer season the action is transferred in Salonica Garden which reminds a
graceful garden infront of the sea.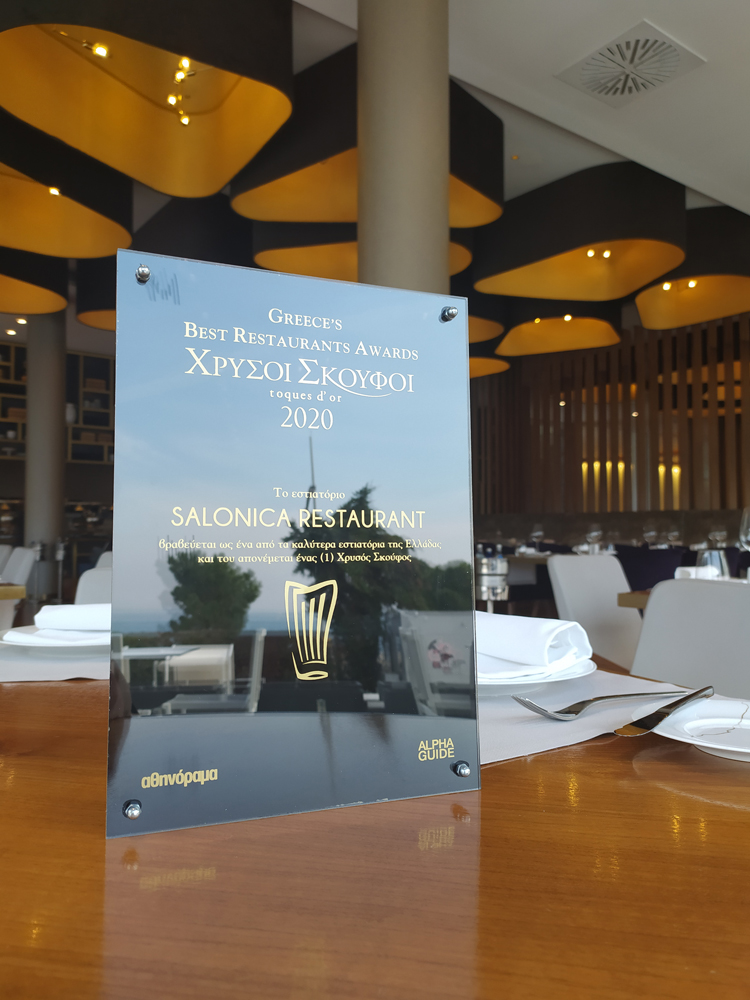 Salonica Restaurant of the luxurious Makedonia Palace Hotel is literally a destination for the city's visitors.
Rating: Salonica Restaurant, Thessaloniki, 15/20 along with a Golden Chef's cup.
Learn more: https://bit.ly/37FqEFa