Greek Hospitality Awards 2020
Thessaloniki's emblematic hotel is constantly on the rise
New distinctions for MAKEDONIA PALACE
at the Greek Hospitality Awards 2020
Thessaloniki's emblematic hotel is constantly on the rise
Three golden distinctions in the categories "Top Greek Hotel", "Best Greek Business City Hotel" and "Best Greek Hotel Restaurant" were gained for yet another year by MAKEDONIA PALACE, at the institution of the Greek Hospitality Awards 2020.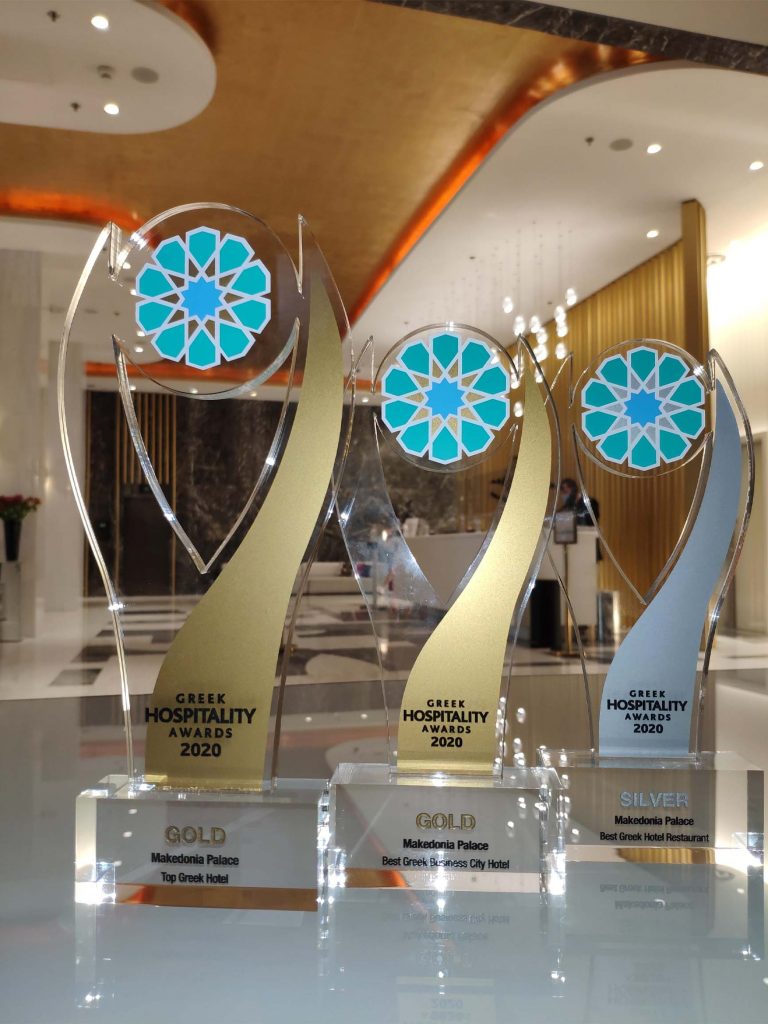 At the awards, organized for the 6th year by Ethos Awards, the financial and business portal banks.com.gr and the MONEY magazine, among many other hotels and tourist businesses, MAKEDONIA PALACE won the highest golden distinction, as the top hotel of Greece, the golden distinction as the best conference hotel, and the silver distinction as the best hotel restaurant, thanks to the the gastronomic experience offered by Salonica Restaurant with the signature of top chef Sotiris Evangelou.
The inspiring teamwork that is led by a common vision, the adaptation of the hotel's operation to the new circumstances of the Covid-19 era, and the total range of facilities, that it offers to its guests, inspires feelings of comfort and security.
Makedonia Palace is a destination on its own, awaiting every visitor to discover it.