Makedonia Palace Hotel Thessaloniki takes part in the IMEX Frankfurt
Makedonia Palace Hotel made a strong appearance this year at the leading and internationally renowned trade show IMEX Frankfurt that specialises in M.I.C.E. tourism. IMEX Frankfurt is one of the leading trade shows for the tourism sector with more than 6,500 buyers and more than 22,000 participants from 142 countries. The exhibition took place at […]
Makedonia Palace Hotel made a strong appearance this year at the leading and internationally renowned trade show IMEX Frankfurt that specialises in M.I.C.E. tourism.
IMEX Frankfurt is one of the leading trade shows for the tourism sector with more than 6,500 buyers and more than 22,000 participants from 142 countries.
The exhibition took place at Messe Frankfurt from 23 to 25 May and Makedonia Palace Hotel participated under the umbrella of Worldhotels with the aim of promoting not only the city of Thessaloniki in the sector of conference tourism but also the hotel itself as the only Worldhotel in Greece.
During the three days, executives of Makedonia Palace Hotel had more than 60 meetings and attended private events with buyers and companies from Europe and the USA.
Thessaloniki put its best foot forward as an alternative destination in Greece with unparalleled potential.
Photo: Miriam Santos – Managing Director Worldwide Sales / Periklis Magoulas Sales Director at Makedonia Palace / Jeremy Roberts Sales Manager Group Worldwide Sales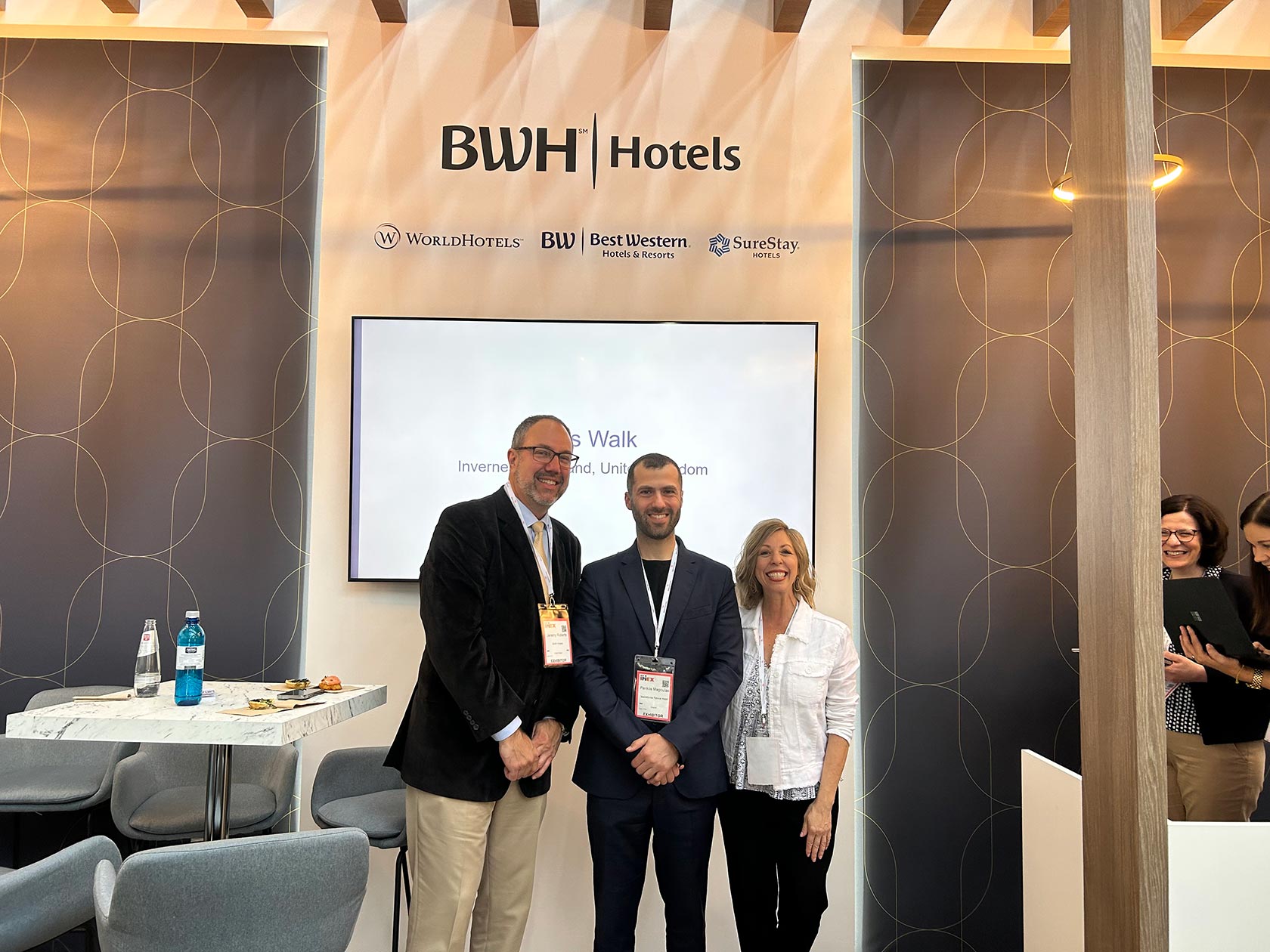 GAME FESTIVAL
Game gastronomy by Executive Chef Sotiris Evangelou