"PATSAS"
The tripe celebration may have started in England, but the Greek one is the most delicious
The tripe celebration may have started in England, but the Greek one is the most delicious
For the second consecutive year, Makedonia Palace Hotel honors the
"world tripe day" on October 24th & 25th!
Patsas, in its classic and modern versions is available
during the operation of Salonica Restaurant!
Reservation phone: 2310 897176!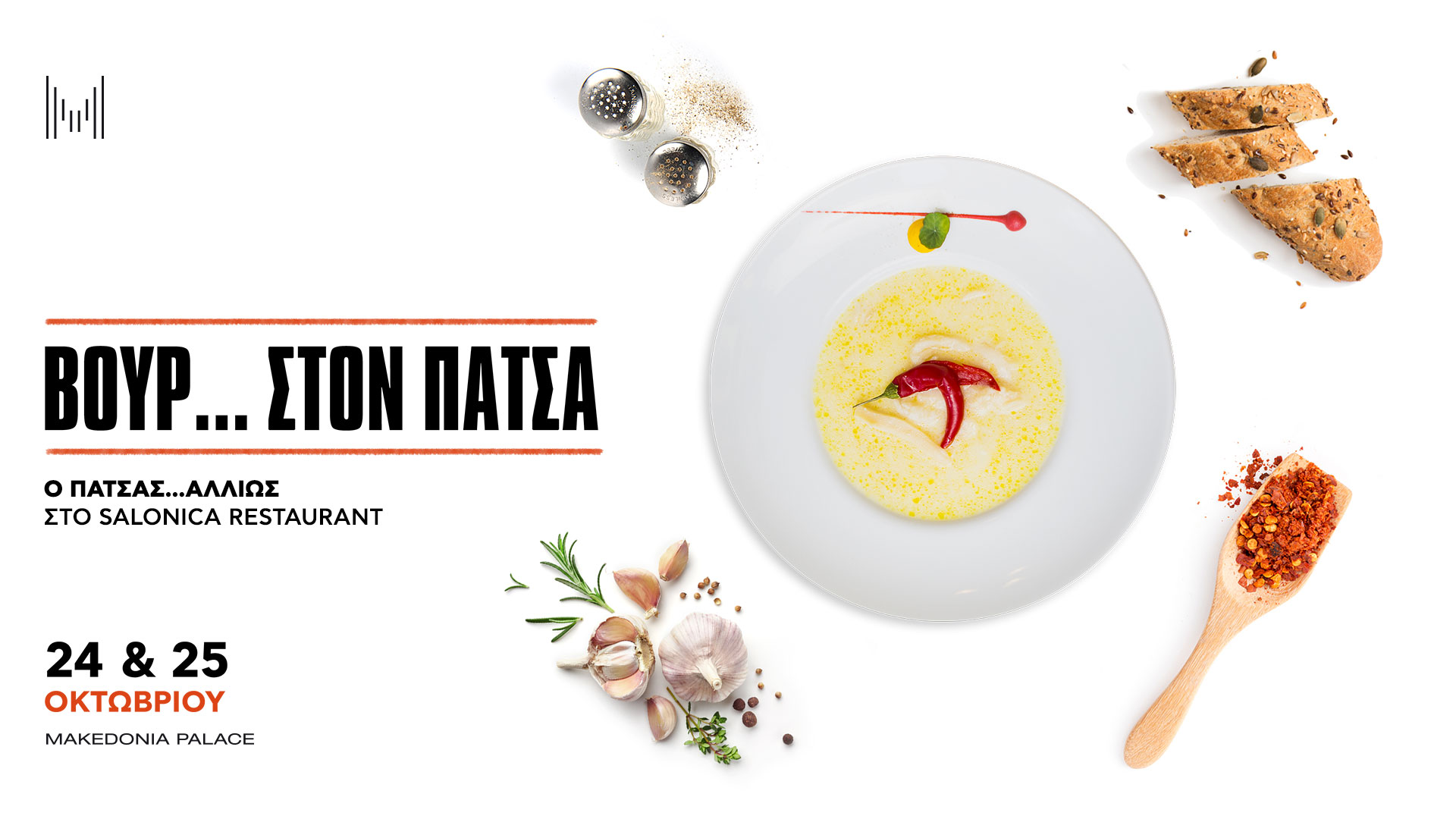 St Valentine's at Makedonia Palace
Celebrate Valentine's Day in the most unique way! Enjoy the experience of a romantic candlelight dinner at Salonica Restaurant of Makedonia P...
24/12 – Christmas Eve Gala
Enjoy the Christmas gourmet menu of Sotiris Evangelou and let the voices of Anastasia Lina & Tubo enchant you with favorite Greek & foreign...