The Lobby
The Makedonia Palace lobby has been completely renovated, both functionally and aesthetically in order to align with the new enhanced provision of communal ground floor spaces.
Makedonia Palace's character is evident from the very first step you'll take inside. A lobby "clean" of design noise allows its dominant elements to "speak" to the visitor.
Marble is present, as a reference to the historical and cultural continuity of this place, through a duo of shades: the white of Dionysus and the black of Melissochori, so far away and yet so close to each other, in a composition influenced by the leading artist Yannis Moralis with a clear geometric character. The glass guides the light through refraction and reflection. And, of course, the touches of copper in small but subtle details.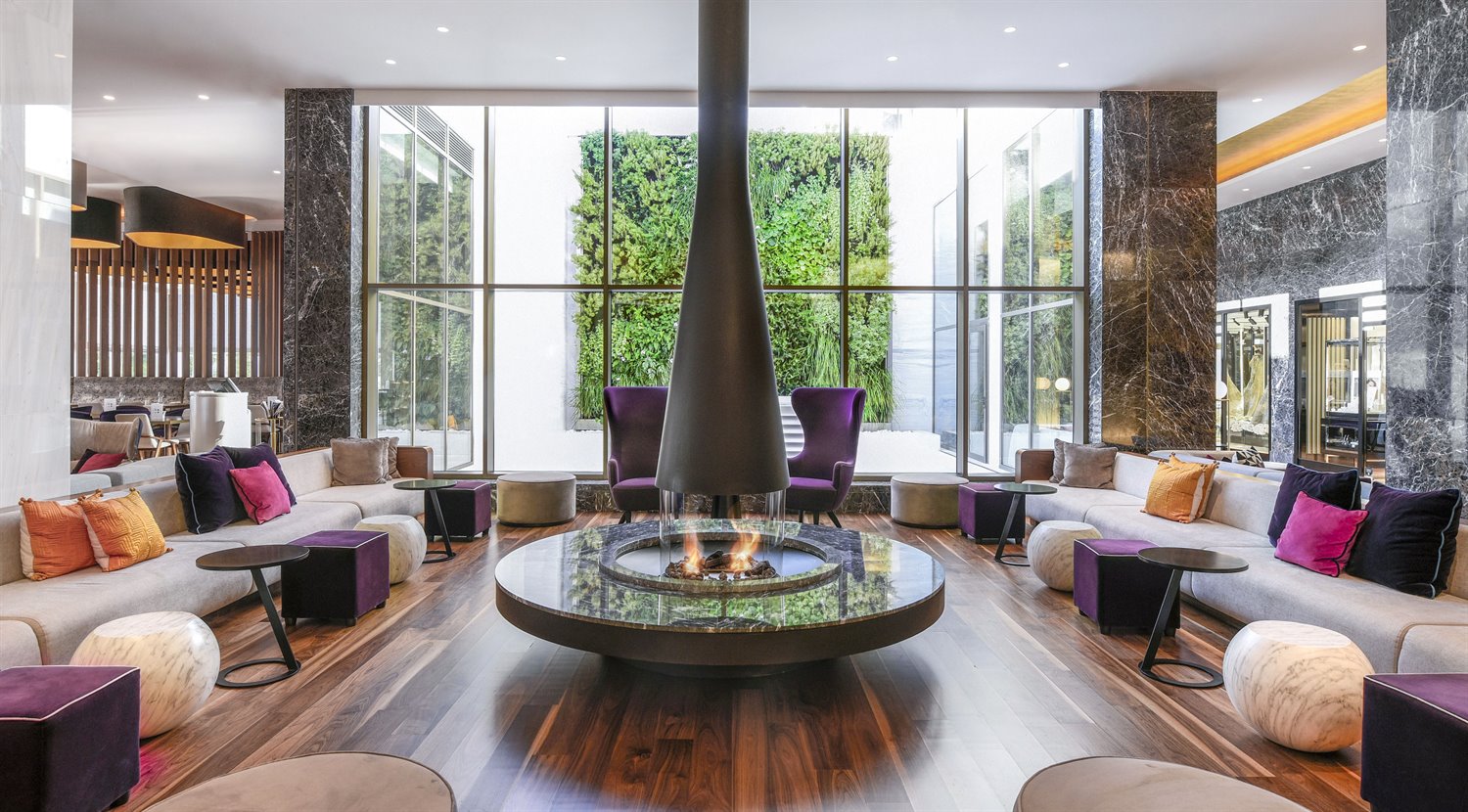 However, the lobby is much more than the welcoming area. It is the main orientation axis for the visitor, defining the leisure side of the ground floor on the right - with the hammam, shops, restaurant, and pool - and the business side on the left - with the event halls and the conference and small meeting rooms.
Game Gastronomy
Game gastronomy by Executive Chef Sotiris Evangelou. For info and reservations: 2310 897176
GREEK HOSPITALITY AWARDS 2022
The emblematic hotel of Thessaloniki is constantly on the rise. New distinctions for MAKEDONIA PALACE at the Greek Hospitality Awards 2022. The emb...