The Lobby
The Makedonia Palace lobby has been completely renovated, both functionally and aesthetically in order to align with the new enhanced provision of communal ground floor spaces.
The reception area has been transferred so as to hold a central, prominent position in the lobby area, creating two distinct spaces – the welcome area of the street entrance, and the one accessible by the waterfront, also serving as the lobby of the Hotel's Business Centre.
The lobby walls have been coated with black "Melissohori" marble and white "Dionysus" marble, while in other areas the walls have been lined with wallpaper or mirror.
Bronze elements have been incorporated throughout the lobby in order to highlight or separate different areas. Vertical geometrical patterns serve as partitions at the reception area and delicate color strokes appear as decorative elements around the lift area. Furthermore, wood has been introduced in the form of vertical decorative elements in the VIP reception and the business centre.
The floor of the central area of ​​the lobby has been coated with "Dionysus" white marble in harmonious alternating slabs creating a truly unique pattern. The floor of the reception forms an extended geometric pattern made of white "Dionysus" marble alternating dark gray marble with abstract curves and sharp rectilinear geometries.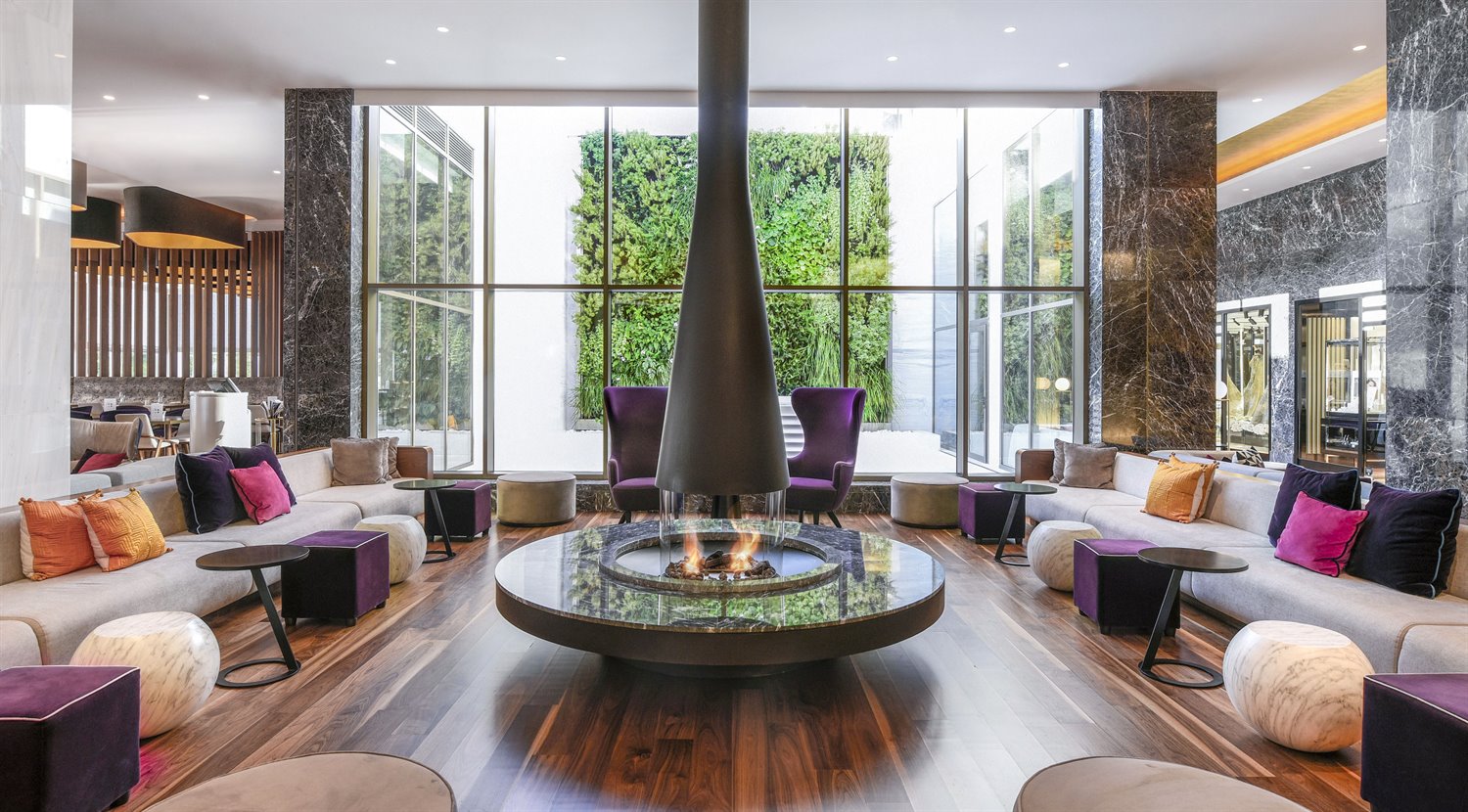 The back area of the reception has been surrounded by an emblematic bright white glass layer. The translucent "cube" houses the reception counter, a specially designed sculpture of organic geometry in polished stainless finish. Due to its unique shapes and materials, the counter creates stunning reflections of the space surrounding it.